The COVID situation in Rangsit and Samut Prakan factories is dire. The government's indefinite lockdown order is not helping.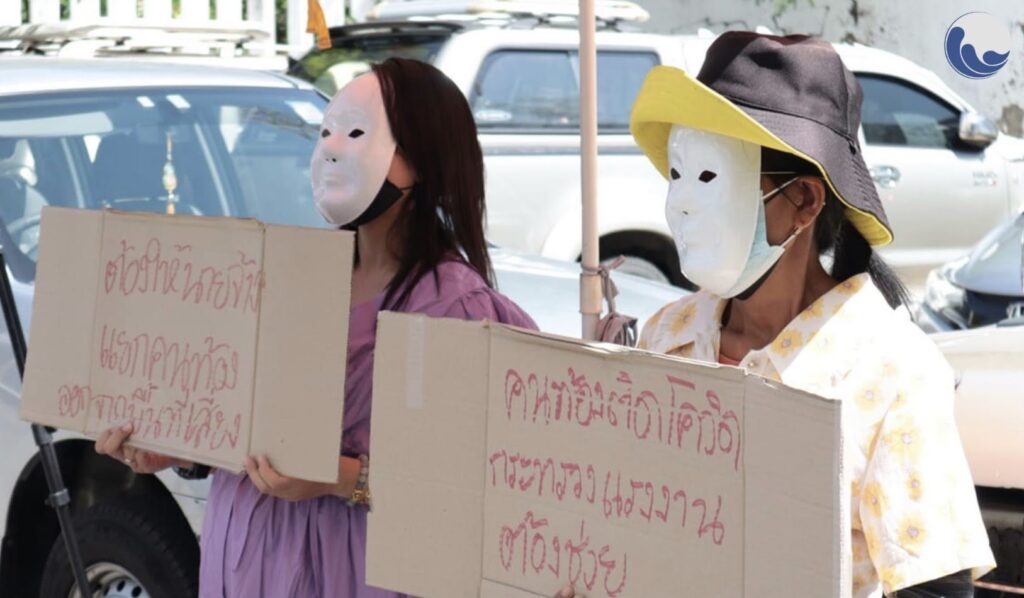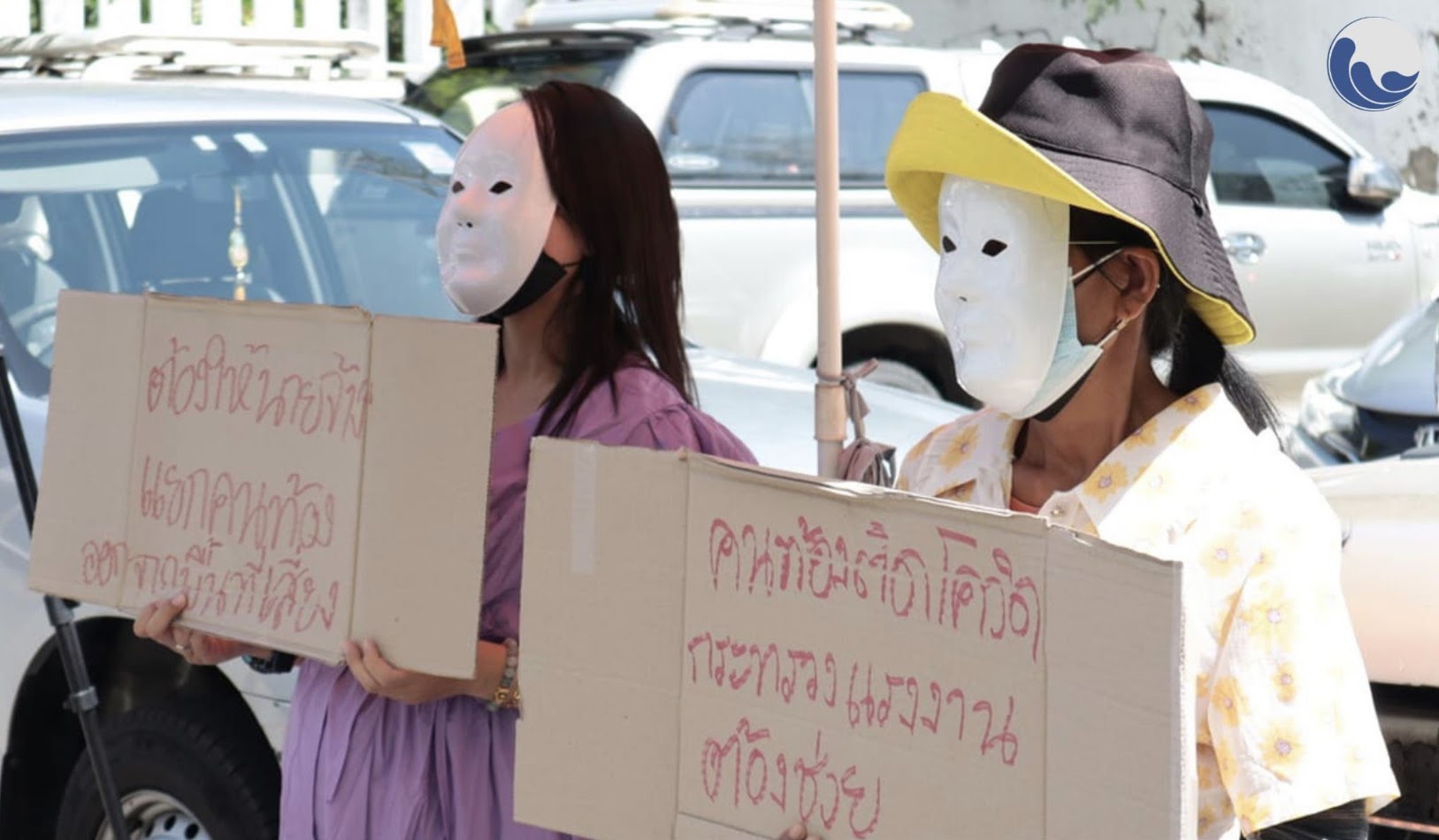 Due to the severity of the COVID situation throughout Thailand, the government announced on August 16th that the lockdown is being extended in 29 provinces until the end of August. This includes Bangkok and other provinces such as Pathum Thani, Samut Prakan, Saraburi, Tak, and Ayutthaya which are in the red zone. There are a large number of workers in each of these areas who will be affected.
The extension of the lockdown is a cause for concern for the workers in these "red" provinces because there are no relief measures being offered and inadequate infection control. The Just Economy and Labor Institute received reports from partner organizations such as the Labor Network for People's Rights in Rangsit and the Federation of Workers in the Textile, Garment and Leather Industries of Thailand, that there have been many COVID outbreaks in various factories where employers are unable or unwilling to screen for infection. They are also failing to provide vaccines to workers despite union demands.
These groups say that it's almost impossible to avoid the spread of infection in these crowded factories, their cafeterias, as well as public transport or shuttle buses to get to and from work. A member of the trade union in Pathum Thani revealed that when the government announced the curfew during lockdown, their employer reduced working hours to two shifts instead of the usual three, which in turn caused more crowding on the shuttle buses to get to the factory.
When the government and employers are not providing COVID screenings or quality vaccines, there will obviously be many infections in these factories. Some people then go and unknowingly spread the virus to their families and communities. Due to the tight living situations of most workers— usually a small one room apartment shared with the rest of their family— infections spread very easily.
The group in Rangsit revealed that one factory saw an outbreak of no less than 80 infections back in July. Most of them did not have access to hospital treatment because of the government's mismanagement of medical resources. This led to around 700 workers having to quarantine with their families, but this number does not include migrant workers or those not part of the union.
Workers in some factories also assert that their labor rights are being violated. For example, they are being persuaded to take unpaid personal leave or vacation time for the 14 day quarantine period or for treatment. Employers use this tactic to avoid the responsibility of providing compensation as stipulated in the Labor Protection Act of 1998. Paid sick leave must be available to the worker (both in the case of quarantine and during treatment) for 30 working days.
On August 19th, the Labor Network for People's Rights held a rally in front of the Ministry of Labor to highlight the problems facing factory workers during the COVID-19 crisis. They shed light on the issue of expecting female workers being infected in particular. A speaker noted that there were at least three known cases within Samut Prakan and Rangsit of pregnant workers dying after contracting COVID-19. Both mothers and their children are getting infected. Surviving dependents of the deceased are not receiving any compensation for these deaths. They have to come up with the money to buy medicine and get treatment for themselves, while awaiting government aid and watching more factory workers die one by one. On that day of the rally, the Ministry of Labor announced that all factories must take care of their pregnant workers. However, it is only an "notice requesting cooperation", with no enforcement power.
The Just Economy and Labor Institute would like to commend our partner organization for speaking up about the suffering of workers during this time. We urge the government, the Ministry of Labor, the Ministry of Public Health, the Center for Management of COVID-19, and related agencies to immediately implement mass screenings and provide quality vaccines to workers at no cost. They must also expedite the investigation and resolution of these cited labor rights violations which are occurring in the context of the COVID pandemic.