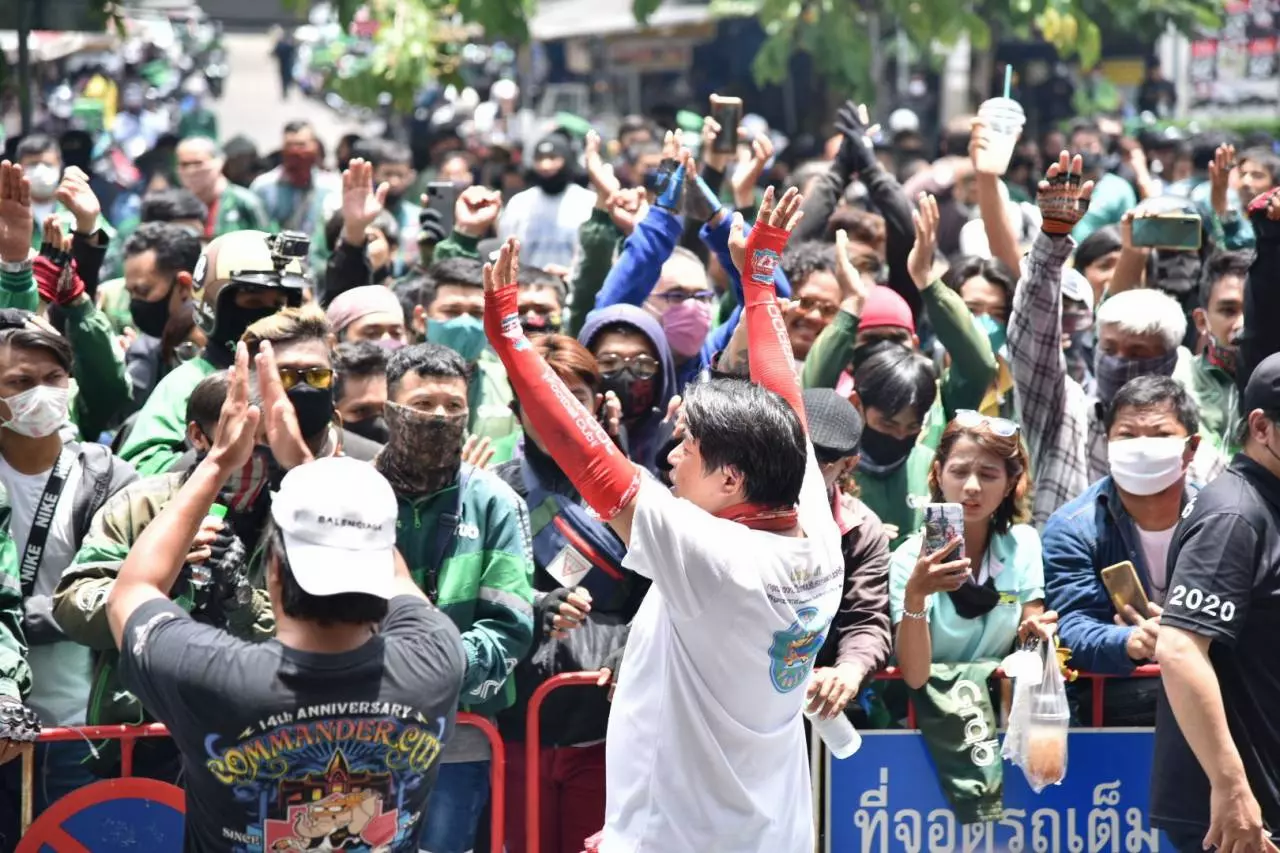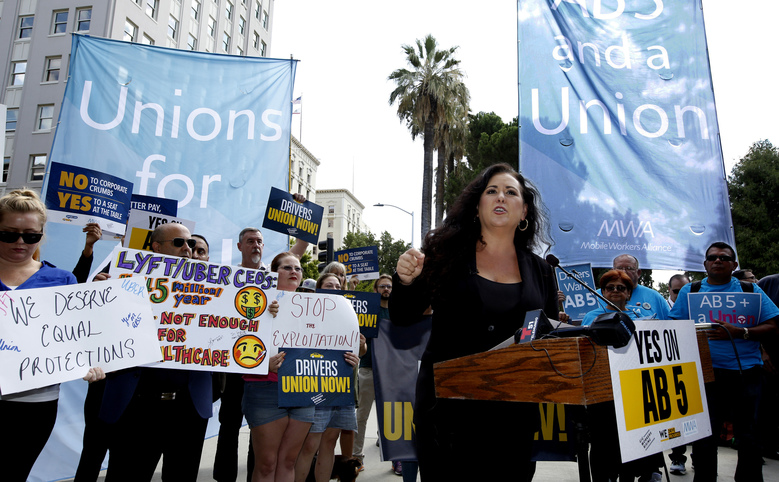 8d95f1_1297a70f1eb644e2b250fb397c1285e5~mv2
8d95f1_c566264fd1584e55ad7c75c5cb3c77dbmv2
Just Economy and Labor Institute (JELI) is non-profit organization working to promote social justice and ensure the protection of labor rights. We support workers and labor organizations by offering educational and capacity-building programs. We also partner with rights-based organizations that share our vision and missions to conduct research and design campaign-oriented trainings aimed to achieve economic and labor justice.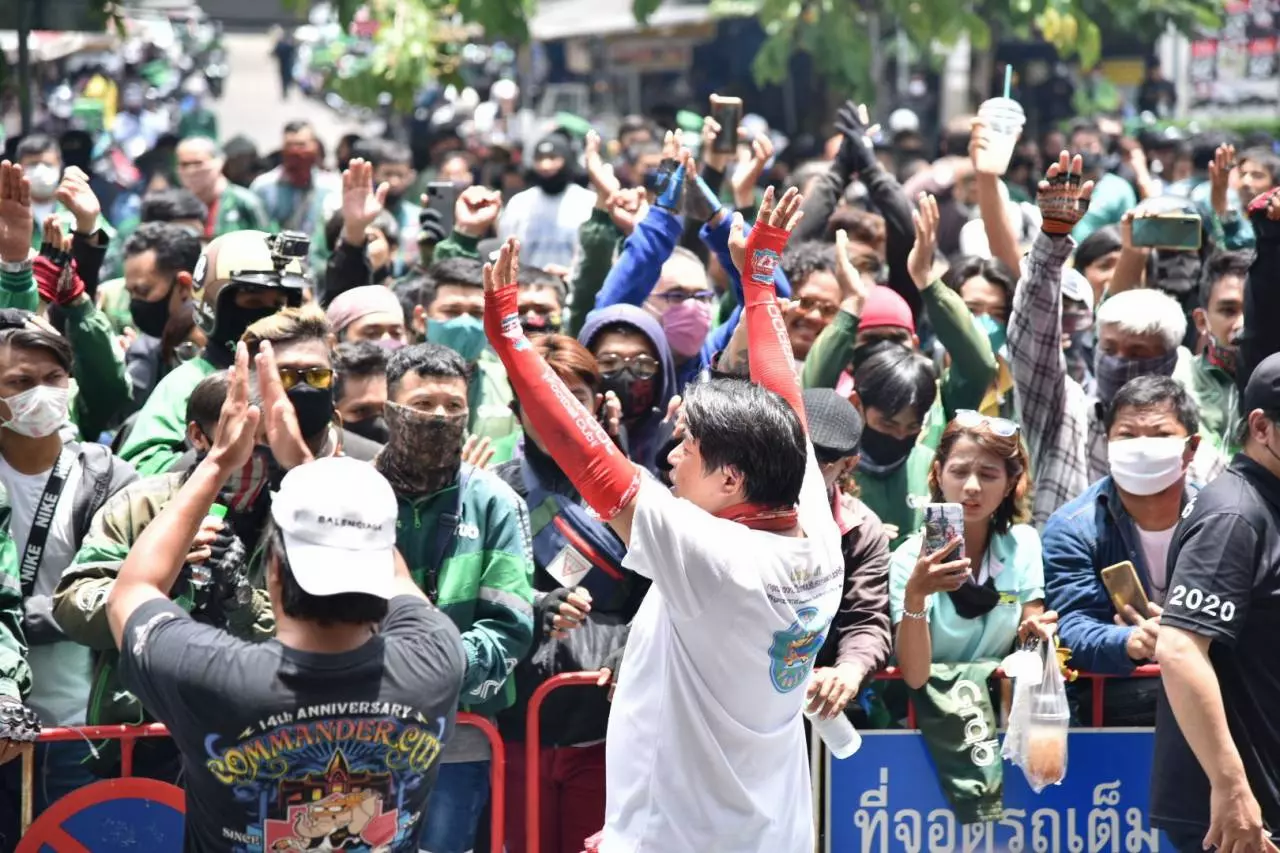 53 Labor Organizations from 15 Countries in Asia and Across the Globe Condemning the Intimidation of Labor Activists in Thailand
Warong
March 27, 2023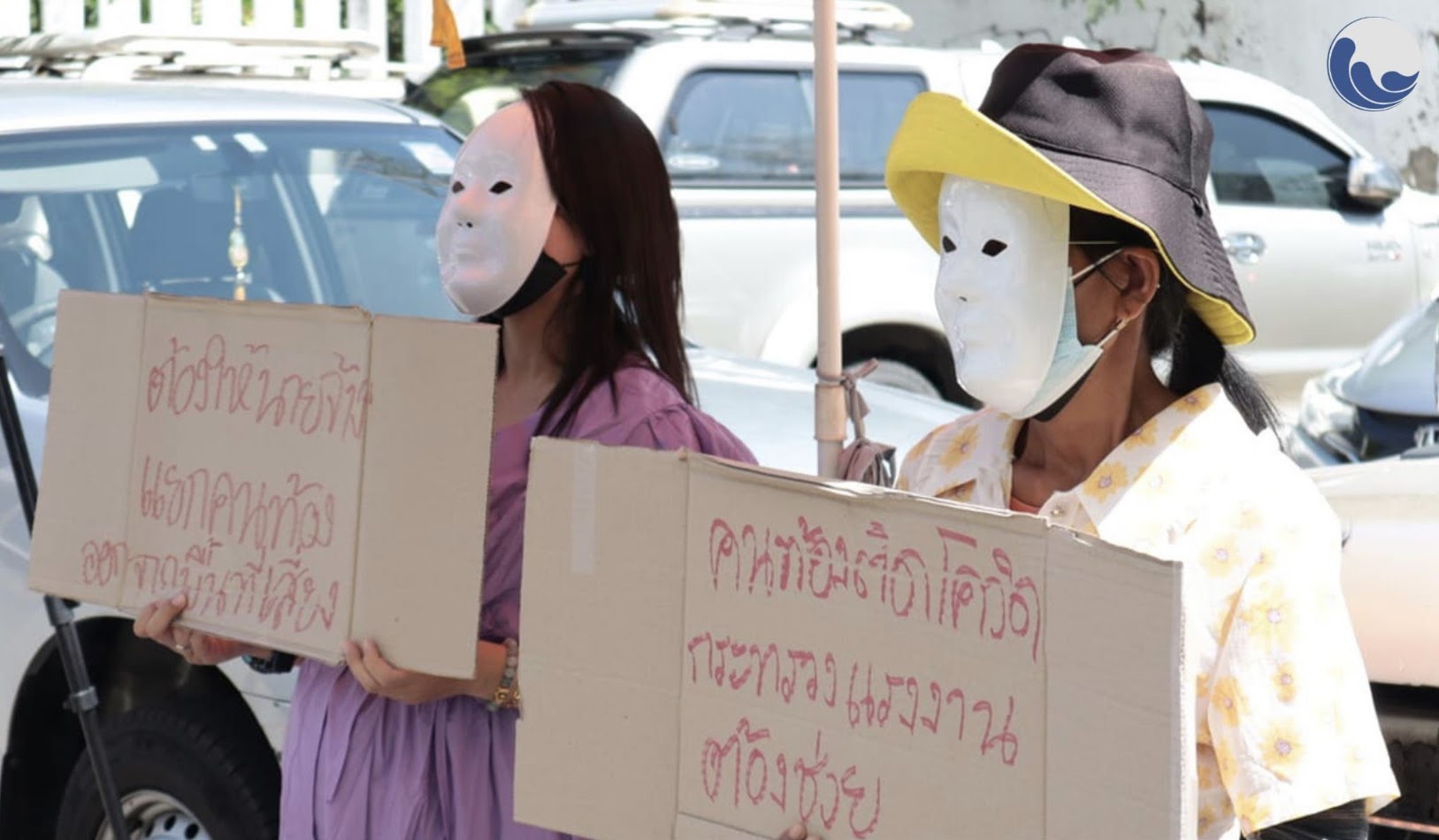 The COVID situation in Rangsit and Samut Prakan factories is dire. The government's indefinite lockdown order is not helping.
Warong
March 27, 2023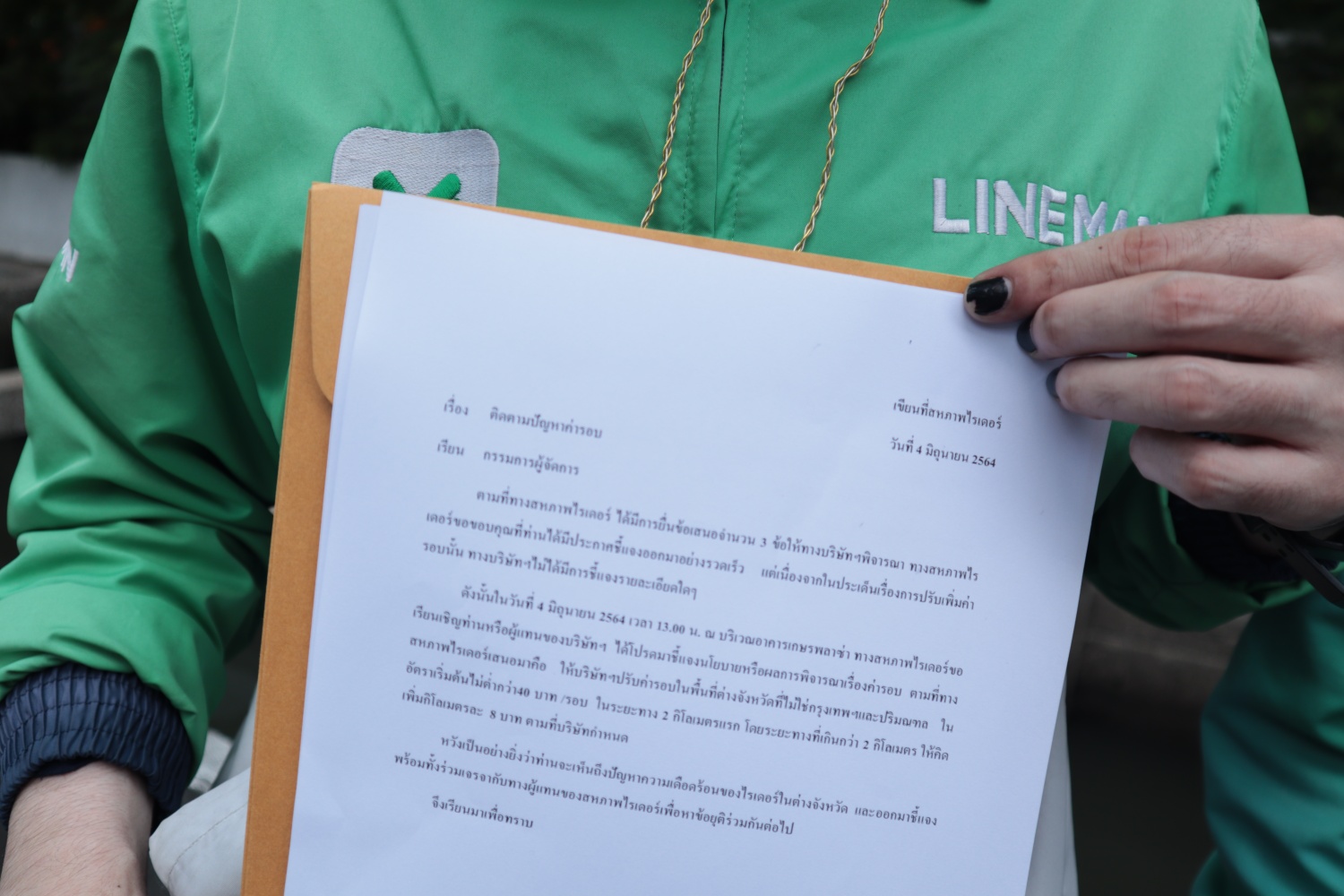 What is happening and why? What has happened as a result of the (ongoing) protests?
admin
February 27, 2023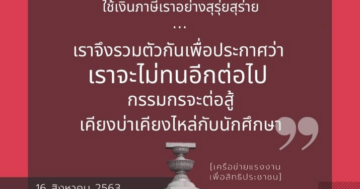 Labor Network for People's Rights is a coalition of organized labor groups that believe in democracy and are no longer willing to tolerate dictatorship in Thailand. Since the government led by General Prayut Chan-o-cha came into power, the economy has taken a downturn and workers everywhere have faced tremendous hardship
Warong
May 18, 2023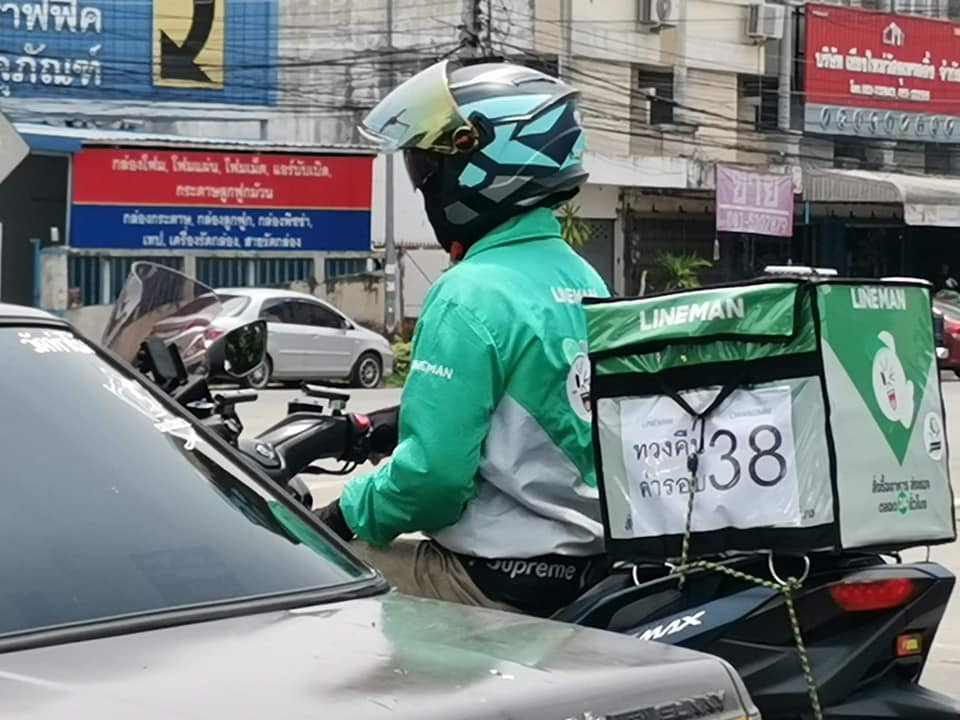 ย้อนไปเมื่อวันที่ 1 มิถุนายน คือวันแรกที่ไรเดอร์ของบริษัท LINEMAN จากจังหวัดอยุธยา อ่างทอง และสิงห์บุรี เดินทางเข้ากรุงเทพมหานครมารวมตัวยังอาคาร T-One ถนนสุขุมวิท ที่ตั้งสำนักงานใหญ่ของบริษัท ไลน์แมน (ประเทศไทย) จำกัด เพื่อแสดงออกถึงความไม่เห็นด้วยภายหลังบริษัทประกาศเปลี่ยนแปลงค่าตอบแทนต่อรอบวิ่งของไรเดอร์ต่างจังหวัดลง โดยไรเดอร์สะท้อนว่าที่ผ่านมาบริษัทปรับลดค่ารอบมาแล้วมากกว่า 1 ครั้ง เช่น อยุธยา เดิม 40 บาท เหลือ 35 และ 30 บาทตามลำดับ ปัจจุบันเหลือเพียง 24 บาท
Warong
May 18, 2023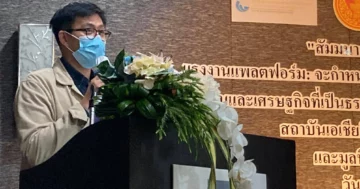 The more we demand, the more we get de-activated (from the platform)… and the more important it is to build bargaining power for platform workers through a "task force for Gig Workers"
Warong
May 18, 2023
TRAINING
Based on the needs, JELI offers workshops and trainings covering topics of organizing, leadership development, new members recruitment, effective meeting facilitation and consensus-building.
RESEARCH
JELI is specialized in research, including high-level policy research, strategic corporate and supply chains research, campaign-oriented and participatory action research with the communities.
Consulting
With our expertise on the ground, we offers consultancy to international organizations that promote labor and immigrant rights as well as corporate accountabilities in Thailand, Myanmar and Southeast Asia.